Looking for Queer-centered
ADHD Coaching?
You'll find it at NeuroQueer!
Neurodivergent Coaching, Support, and Connection for the Queer Community
Where did Queer ADHD go?
Queer ADHD was founded by Sarah Dopp in January 2021 as an ADHD coaching and resource center for the LGBTQIA+ community. It closed in August 2022, and many of the coaches and community members can now be found at NeuroQueer. If you're looking for Sarah, you can find her over here.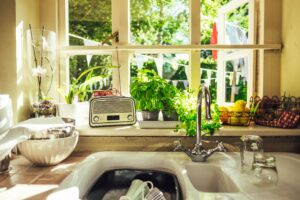 Routines? I hated them…until I was diagnosed with ADHD. Rather than a test to fail, they were gardening tools and houseplants, pruning the stress and anxiety from my day-to-day and creating an environment to thrive.
Read More »