We're Queering ADHD Coaching
Are you looking for queer-centered coaching,
education, and community support for your ADHD?
Welcome! You're in the right place! 
Queer ADHD is an ADHD coaching practice and resource center for the LGBTQIA+ adult community founded by Sarah Dopp. We offer memberships for group coaching, as well as for educational and supportive community gatherings. Our goal is to address the growing need for ADHD support in the queer, nonbinary, lesbian, gay, bisexual, transgender, intersex, and asexual communities—along with the rest of our alphabet identities. 
Get the Queer ADHD Newsletter
Be the first to hear out about our educational content, community offerings, and coaching services. We promise to respect your inbox.
Community Membership
Get unlimited access to Community Sessions, our weekly gathering for connection, education, and support, as well as our online private discussion space.
Coaching+ Membership
Get everything in the Community Membership, plus join a small group (up to 6 people) that meets weekly for professional ADHD coaching. 
Our Members Hub is LIVE!
We're thrilled to announce that our members-only discussion space — the Queer ADHD Members Hub — is active (and the conversations are wonderful)! Choose the Membership that works for you and then look for your invitation to access the Hub.
Looking for individual coaching? 
Queer ADHD does not offer individual coaching, but we are proud to support the ADHD coaches who are emerging in our queer community. Check out our Find a Coach page to find a coach that's right for you!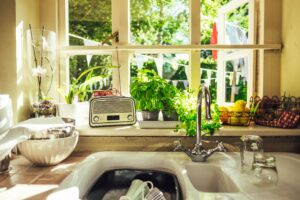 Routines? I hated them…until I was diagnosed with ADHD. Rather than a test to fail, they were gardening tools and houseplants, pruning the stress and anxiety from my day-to-day and creating an environment to thrive.
Read More »