Queer ADHD Group Sessions
New! We're excited to offer Queer ADHD Group Sessions.
These sessions are designed to help queer ADHD folks work with—instead of fight against—the particular needs of our ADHD brains. We'll combine guided education with powerful coaching questions, peer support, and skill sharing to help you discover a new perspective and an endless supply of clever ideas in a queer community environment.
Come join us if you're trying to…
Overwhelmed with a task list? Paralyzed by perfectionism? Tired of playing out a frustrating pattern over and over again? We'll dig into why this isn't about "not trying hard enough," and help you find the next step or a new approach.
Level Up your ADHD Knowledge and Skills
Between our educational portion, our group coaching, and the experiences shared by others you can relate to, you'll come away with plenty of ideas and perspective shifts to experiment with. Test them out at your own pace, and find out what best fits each need in each moment.
It's not just you. Negative self-talk is a huge issue for pretty much everyone with ADHD. But when we better understand our brain wiring, it gets easier to respond to ourselves with compassion and understanding.
Fall Back in Love with Your Passions and Superpowers
Here's the thing about ADHD: interest and enjoyment are not luxuries—they are basic requirements for our brains to function. We'll help you tap back into your particular strengths, your joy, and your sense of purpose.
Feel Seen, Heard, Connected, and Supported
Queer community is a magical thing. We're here to normalize our ADHD struggles, cheer for each other's breakthroughs, and drum up creative ideas together. You will find the humans here, and we will witness your growth with you.
What happens in a Group Session?

Each session has three parts: 
1) Introduction
The Coach will give an overview of what to expect for each session, and then will invite all members to briefly introduce themselves. 
2) Education
The Coach will briefly share information about a specific ADHD topic (which will be different each week), then offer tips, strategies, and questions to help you think more deeply about your own experience. 
3) Exploration
Together, we'll explore how the week's theme applies to our lives—or whatever topics are most pressing for folks—through a facilitated discussion, which may vary in format. On some weeks, we may focus the group's attention on one or two group members, while on others we may give everyone equal time to share their experiences, or use breakout rooms for smaller discussions. Sharing is always optional—just say "pass" if you need to opt out. 
We expect the style of our sessions to evolve based on the experiences and feedback of our groups.
The Basics
Who is the Coach?
Group Sessions are currently led by ADHD Coach and Queer ADHD founder, Sarah Dopp. Please note that Sarah's coaching practice is still fairly new, and you can learn more about her background and training here. As we grow, we will be adding other coaches to our sessions to offer different perspectives. (If you are an ADHD coach with a connection to the queer community and want to help, please let us know!)
Where does this take place?
Group Sessions are held on Zoom (which you can download for free), and you can join from anywhere in the world.
How long is a session?
Each session lasts one hour. Please do your best to arrive on time. (However, you're always welcome to join if you're running late.)
How many people are in each session?
We aim to keep each session intimate, hosting between 4-15 members, so that everyone has time to connect and feel heard.
When are sessions offered?
Use our scheduling tool to see what's currently available. If the times that are listed aren't ideal for you, please fill out this quick survey to let us know your availability. Please note that sessions will stop appearing in the scheduling tool when they are full, and we will continue to add new time slots as we are able to.
Will I be expected to attend every week?
This is up to you. We're designing the schedule so that it's possible to attend at the same time each week, which will allow you to build trust and rapport with others in the group. However, we're also keeping things flexible, and you're welcome to experiment with different schedules or session times. We suggest committing to at least three sessions to see if our program is helpful to you. Seats per session are limited, so we also recommend scheduling in advance.
How much does this cost?
Sessions are USD $25 each. If you're excited about this program but the cost is a barrier, please contact us with a price that you would feel more comfortable paying. We're offering a limited number of seats at self-defined rates, no questions asked.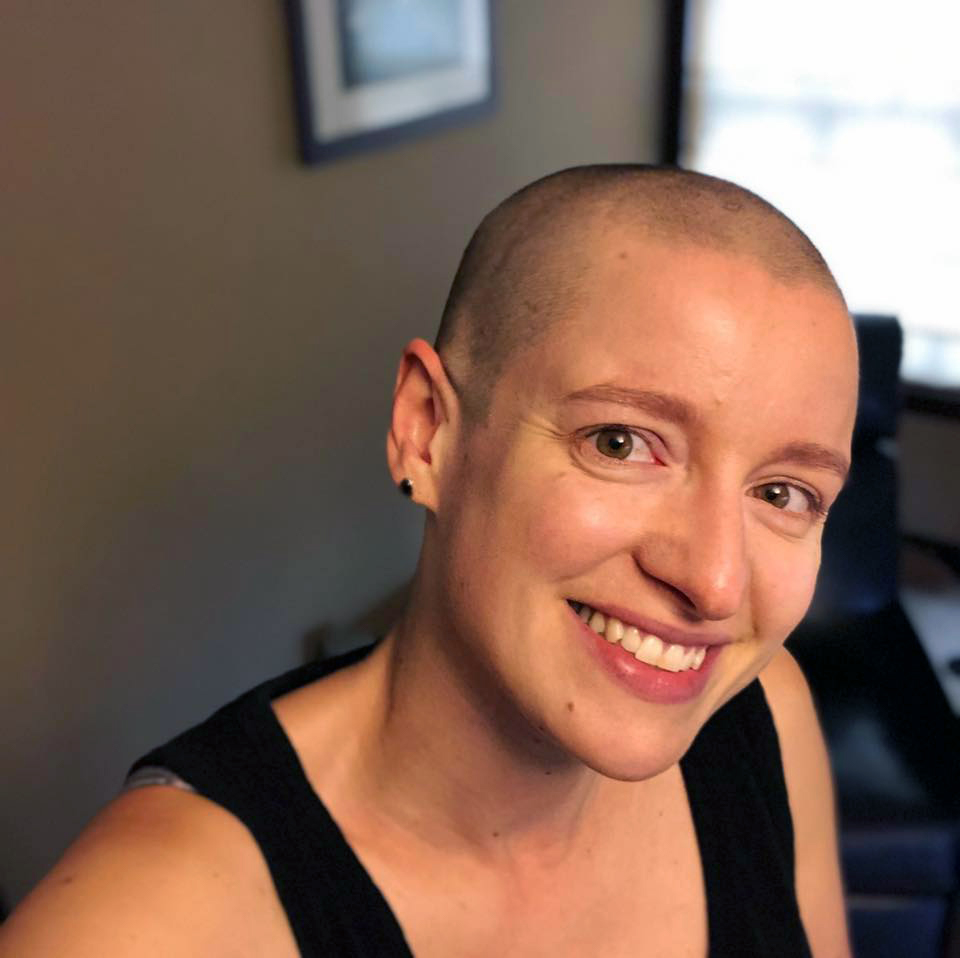 Who is this for?
You have ADHD and identify as queer or LGBTQIA+
Only you can determine your identities. We do not require an ADHD diagnosis, and we do not gatekeep who is "queer enough." We also welcome folks who are newly exploring whether these labels feel right for them.
You practice a self-directed approach to solving problems
You will get the most benefit from these sessions if you use them to find insights and ideas, and then test those ideas in between sessions. Please consider your interest, ability, and willingness to take on this self-directed effort.
You learn and process effectively through listening and speaking
Auditory learners and verbal processors, this is your medium! If you have trouble focusing during Zoom calls, consider whether taking colorful notes or using fidget toys during sessions might help you maintain your focus.
You're looking for insights, ideas, and inspiration
We often don't know what we don't know. Learning more about ADHD can help us see the world through an entirely new lens. Hearing another person's story can generate our most unexpected "Aha!" moments. Sharing our own stories can help us recognize how much wisdom we already have. 
You are committed to a personal journey of inclusivity, while also accepting that others' journeys may look different
As group members, we strive to avoid using language that promotes shame or exclusion of marginalized groups, including of ourselves. We also respect that this is a challenging task, so we each focus on our own practice rather than on correcting others.
Who is this not for?
Individuals facing intense and urgent ADHD challenges
If your ADHD challenges feel too intense and urgent to be addressed in a group setting, we recommend you work with a one-on-one ADHD coach so your issues can be fully centered and supported. (If you're not sure, you're welcome to try a few Group Sessions to find out.) Queer ADHD's seats for individual coaching are currently full, so we encourage you to seek out an ADHD coach that is immediately available. There are ADHD coach directories at The ADD Coach Academy (ADDCA), ADDitude Magazine, and The ADHD Coaches Organization (ACO). 
Folks with other mental health challenges who have not yet found individual support
Due to the ways queerness and ADHD have been treated in society, they often come with some form of trauma. If you are dealing with depression, anxiety, PTSD, or other mental health issues that interfere your ability to focus, we ask that you build a one-on-one relationship with a therapist before you begin Queer ADHD Group Sessions. Our program can supplement your work with a therapist, but it will not be sufficient on its own. There are LGBTQIA+ therapist directories at Therapy for QPoC, Inclusive Therapists, Gaylesta, and Psychology Today.
Loved ones of ADHD folks who do not have ADHD themselves
If you are looking for guidance so that you can best support a loved one with ADHD, this unfortunately isn't the group for you. Please check out the virtual support groups offered by ADDA for other options, and thank you for your care and commitment to the ADHD person in your life. 
Allies who do not identify as queer or LGBTQIA+
While we define queerness very broadly and welcome anyone who self-identifies in this way, please do not occupy space in these sessions if this is not you. Thank you for being an ally and for supporting us in this way. 
Children and teens who are under 18
We're sorry, but we're not able to accept people under the age of 18 at this time. 
People who prefer to say "All Lives Matter" in response to Black Lives Matter
If this describes you, please invest more time in learning about unconscious bias and institutional oppression before considering our offerings. Queer culture is a social justice culture. 
Policies, Cancellations, and More!
Community Guidelines
Our community guidelines are simple:
We take confidentiality very seriously.
We don't give each other advice.
We connect with each other respectfully.
We go into more detail about these statements at our Community Guidelines page. Please read these to understand our shared responsibilities before joining a group session.
We're Still Working Out the Details
Our practice is new, and we are still working out our structures, formats, and guidelines, and we plan to learn and evolve from our experiences. If you know that you need established, stable structures in order to feel safe in a community setting, we suggest you check back with us in 6 months.
Cameras in Zoom
Will your camera be on or off? This is a personal choice. Turning your camera off is always okay for any reason, and requires no explanation. However, we do encourage you to leave it on. Showing your facial expressions can help you communicate (whether you are currently speaking or not), and can help the group feel more connected.
Groups for Therapists
We've had a number of inquiries from licensed therapists seeking support for their own ADHD, but who have special considerations for confidentiality within the queer community. If this describes you, check out our group for therapists.
Other Closed Groups and Cohorts
If you would feel more comfortable joining a closed group of people who commit to attending a series of sessions together, please let us know. We will offer these when enough people express interest. 
Canceling and Rescheduling
You can cancel or reschedule 24 hours or more before a session using our scheduling system. Since sessions have limited seats and your presence is vital to the group's experience, we do not offer rescheduling or cancellation within 24 hours of a session. However, if you realize you won't be able to attend a session the last minute, we'd appreciate a message (team@queeradhd.com) to let us know.
Refund Policy
All future sessions are 100% refundable when cancelled in advance. We aren't able to offer refunds for past sessions. Our refund process may take up to two business days. 
Accessibility & Accommodations
If any part of our process creates a barrier for your participation, please contact us about what accommodations would allow you to join. We may be limited in what we can offer during our early stages, but we are deeply committed to investing in the accessibility of our programs as we grow.
Is your Queer ADHD brain ready for Queer ADHD community support?
If ADHD education, queer community, group coaching, and peer support sound like the perfect additions to your existing practices, please grab your spot now! We're excited to work with you!