Queer ADHD is hiring! We're looking for a Virtual Assistant (VA) for the following job description:
You're a caring, thoughtful, and inclusive Virtual Assistant, excited about getting your hands dirty as part of a small and scrappy team with high standards and aiming for the stars. You've got an eye for details and are committed to going above and beyond to make the client experience a smooth and caring journey for both coaching clients and our internal team.
You have proven virtual assistant experience, understand the importance of diversity, equity, and inclusion, and have an understanding or high interest in the way that efficient operations and processes can create a powerful client (and company!) experience. You have an innate ability to make clients and team members feel heard, safe, and empowered to create amazing work.
As the Queer ADHD Virtual Assistant, you'll wear many hats and have the opportunity to both engage with our amazing clients and adventure with our small yet mighty team as we continue to build out and improve the Queer ADHD coaching practice.
This position may be a perfect fit if:
You love a good challenge and work to find the simplest and most effective way through.
You enjoy improving systems and making tech tools talk to each other.
With your eye for details, you find typos in books, restaurant menus, and random social posts.
Checking everything twice before hitting "send" is your default.
Scheduling systems, task management tools, and spreadsheets are some of your best friends.
You work independently and are extremely organized and thorough.
You appreciate knowing expectations and meeting or exceeding them.
When a question or problem comes up, you raise a hand and ask about it.
You are positive, thoughtful, and inclusive.
Your written and verbal communication skills are both warm and professional.
You take ownership and pride in your work—integrity is non-negotiable for you.
You don't take yourself too seriously and are willing to admit mistakes, make it right, and ask for help when needed.
You meet deadlines—every single time.
You're excited to be part of a small (3-person) team, and can roll with the fast pace of growing a new business and creating structures from scratch.
You have a strong cultural understanding of the queer or LGBTQIA+ community.
Position Details:
This is a virtual, contract, part-time position starting at 5-10 hours per week. Position is open to start as soon as the right candidate is available. Rate: $25-30/hour.
Current Needs:
Monitor and respond to client and potential client inquiries via our team@queeradhd.com Gmail account.
Support clients with appointments changes and/or refunds via Acuity and Stripe.
Track and generate weekly key metric reports for review with Founder and Online Business Manager (OBM).
Support Founder and OBM with newsletter, blog, social media, presentation slides, and research tasks as needed.
Help with video editing for social media posts.
Platforms and Tools We Use (experience a plus!):
Acuity (aka Squarespace Scheduling)
Google Workspace (Gmail, Google Drive)
ConvertKit
ClickUp
WordPress with Elementor
Stripe
Doodle
Social platforms including: TikTok, Instagram, Facebook
Canva
Adobe Creative Cloud
ABOUT QUEER ADHD: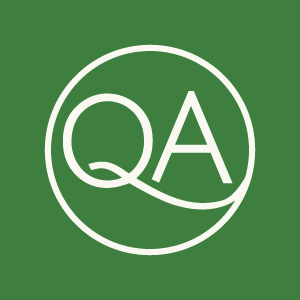 Queer ADHD is an ADHD coaching practice and resource center for the LGBTQIA+ community with services provided by Sarah Dopp (she/her). Our goal is to address the growing need for ADHD support in the queer, nonbinary, lesbian, gay, bisexual, transgender, intersex, and asexual communities—along with the rest of our alphabet identities. For more on Queer ADHD, please visit our About page, learn more about Queer ADHD's founder Sarah Dopp, and check out our Community Guidelines.
We are especially interested in representing the diversity of our queer community as we expand our team, and will prioritize applications from BIPOC, queer, nonbinary, and transgender individuals.
If this sounds like a good fit, please apply below.
We are currently reviewing applications and will follow up via email about next steps for applications that could match the needs of the current Virtual Assistant role. We appreciate your interest in joining the Queer ADHD team!
Questions? Please send an email to operations@queeradhd.com.